Karakol and its surroundings 
One-day walking tour in Karakol and its surroundings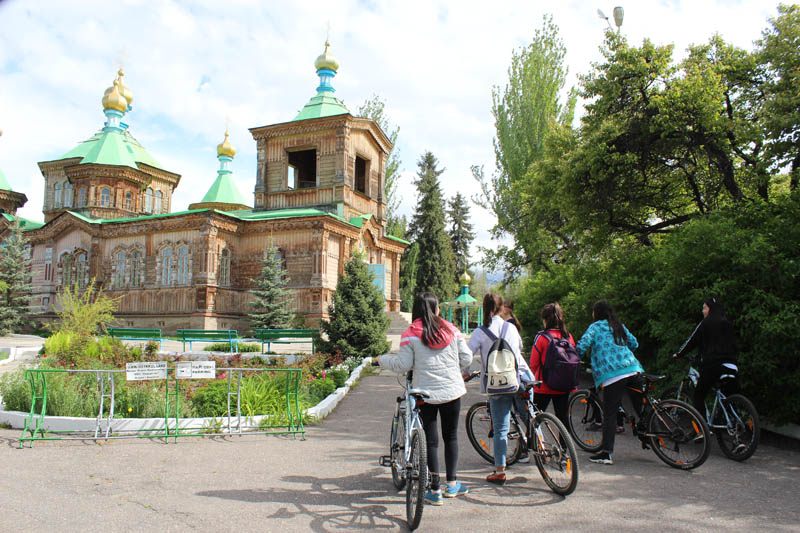 The city of wooden shutters and carved platbands – that's Karakol!
A one-day tour of Karakol and its surroundings is a rich walk through the city. We walk through neighbourhoods with buildings preserved from the late 19th century; houses with carved wooden platbands, and windows framed with shutters in the style belonging to the wooden architecture of the Russian Empire.
Within a few hours you have the opportunity to visit major sights of the city, including:
 The Dungan Mosque: built without a single nail;

 The Holy Trinity Orthodox
Excursion with a guide;Church: entirely made of wood;

• The History Museum: presenting the daily lives and crafts of the peoples living in the Issyk-Kul region.
• An antiques shop: Soviet-era nostalgia for sale
• Green city parks: each with its own monuments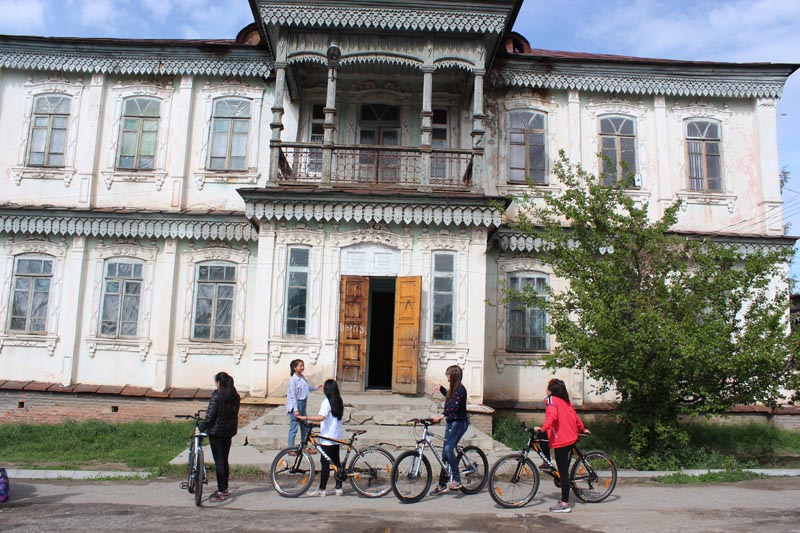 Most importantly, you will learn about the charming old wooden "Russian" houses which were erected 149 years ago. The buildings' architecture is related to that of the Russian Empire, with wooden carved platbands and shutter-framed windows. Furthermore, will all enjoy the beauty of the mountains towering over Karakol half an hour away from the city!

We offer several types of tours you can choose from, which you can be taken in two ways: on foot or by bike:
• Historical Tour: visit houses and buildings of wooden carved architecture;
• Travel notes on Karakol Tour: visit tourist sites, an antique and a souvenir shop;
• Tourist Tour: The Orthodox Church, the Dungan Mosque and Przhevalsky Museum).
Duration: 2-4 hours
The tour price includes:
 Entrance tickets for sightseeing spots;

 Bike tour: bicycle rental

Travel Notes tour: Tea party in an old house
Bike rental is also available!
Tel / whatsapp: +996 555 837225 / +996 706932110