Kayaking on Issyk-Kul lake, Karakol, Kyrgyzstan
The tour takes us along one of the simplest and safest routes.
Come along on a kayaking tour in Przhevalsk Bay of Issyk-Kul Lake!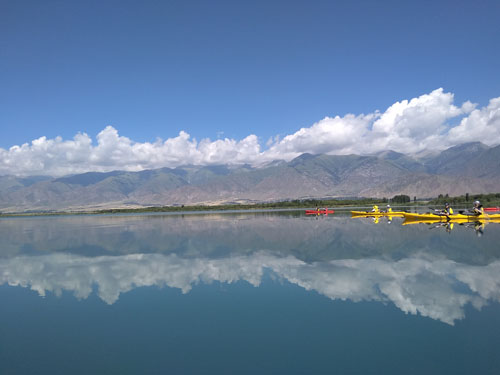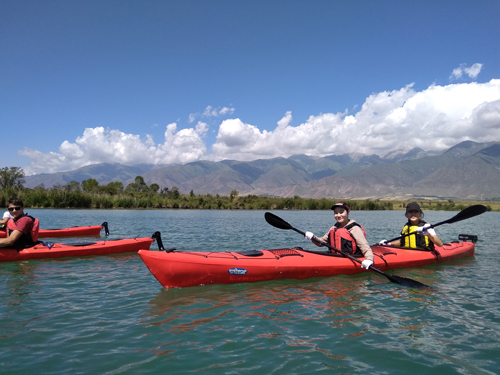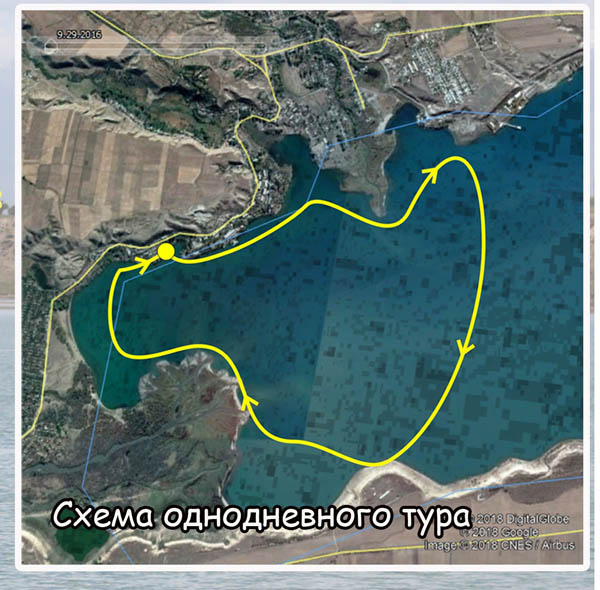 We offer half-day and full-day tours for a maximum of 20 people.
The kayaking location is Przhevalsk village, which is 17 km far from Karakol city.
We use comfortable and stable kayaks which can easily be operated by beginners. The boats provide plenty of space for storing your belongings safely and dryly.
For a comfortable and safe journey we provide:
- a spray skirt, which is a flexible waterproof cover. Spray skirts prevent water from entering the boat. They also keep the paddler dry from the waist down.
- a life vest
- an experienced guide with good knowledge of the surroundings.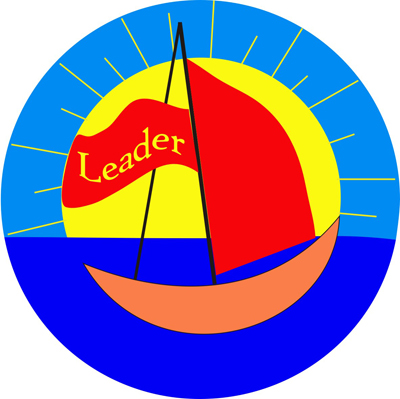 Half of the income of kayaking tours goes to the local Youth Volunteer Organisation "Leadership", which owns two of our six boats. So by paddling with us, you support social projects and the promotion of volunteerism among Karakol youth! Please find out more about "Leadership" online at leadership.kg and facebook.com/YVOLeadership.
Spring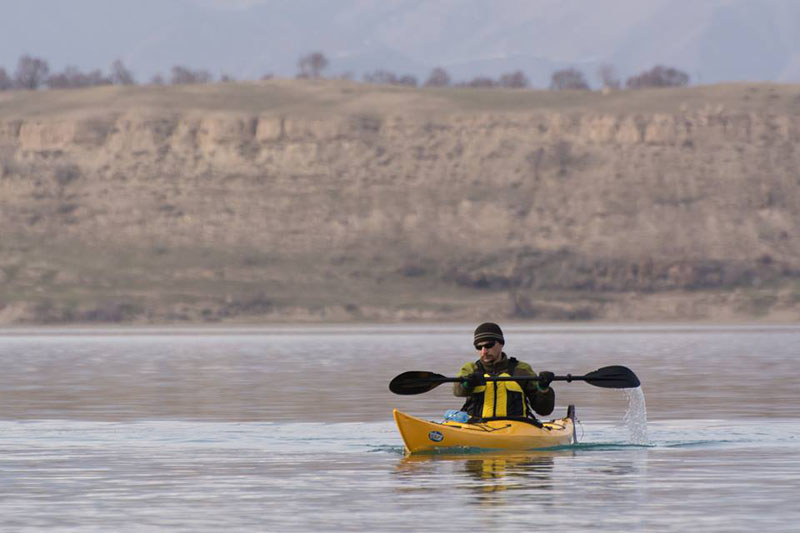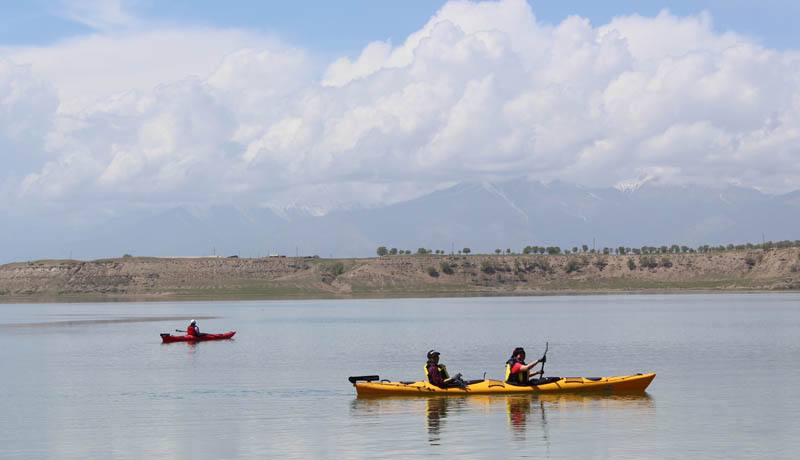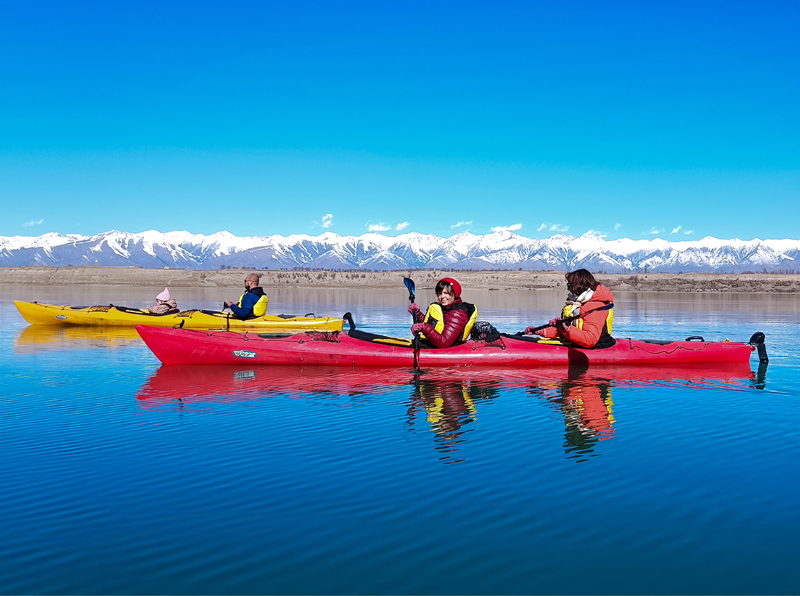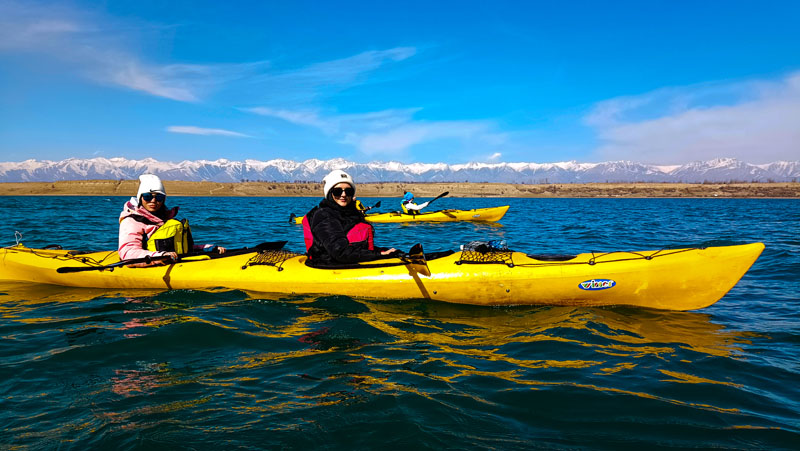 Summer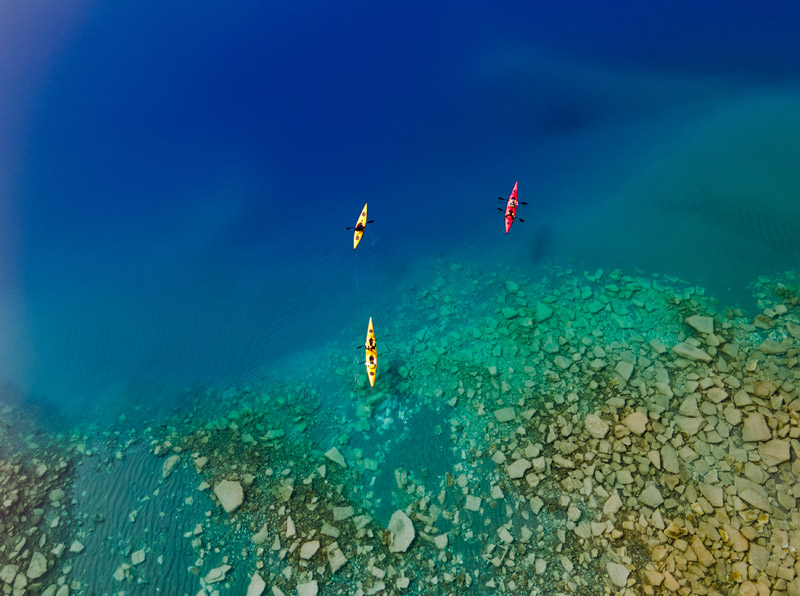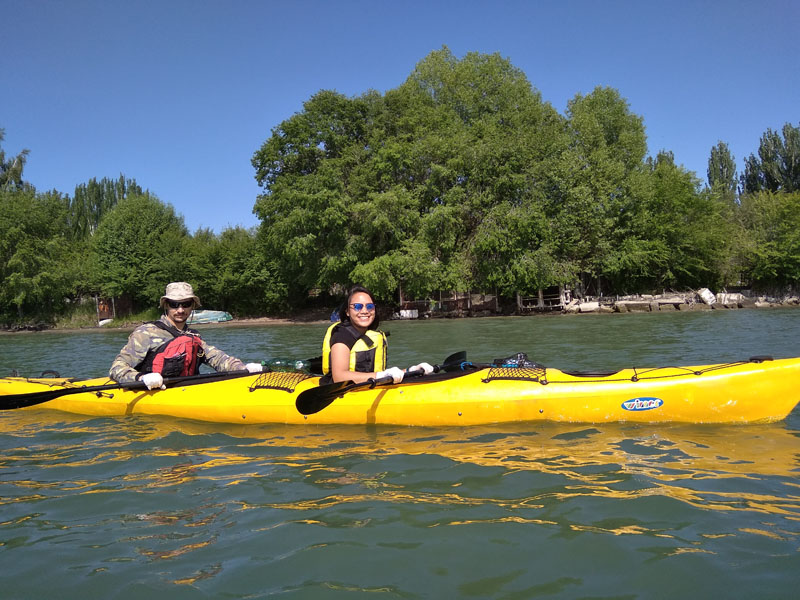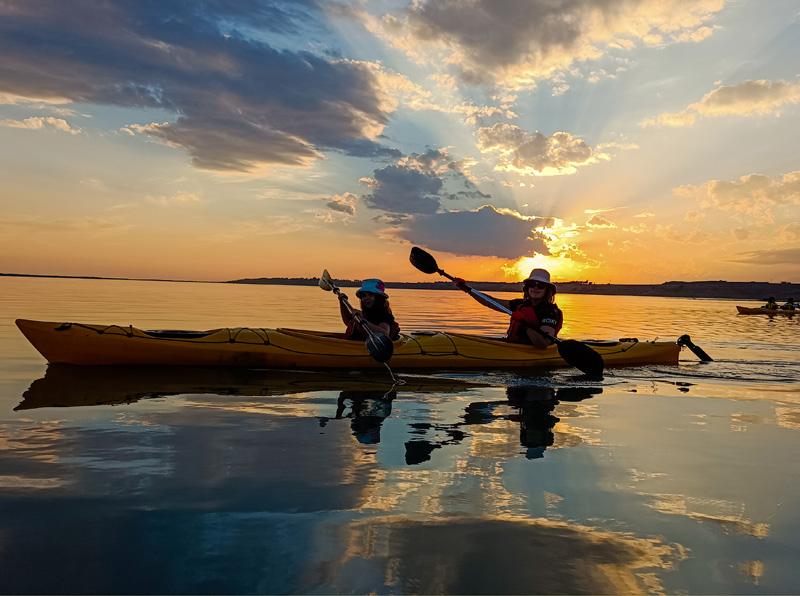 Autumn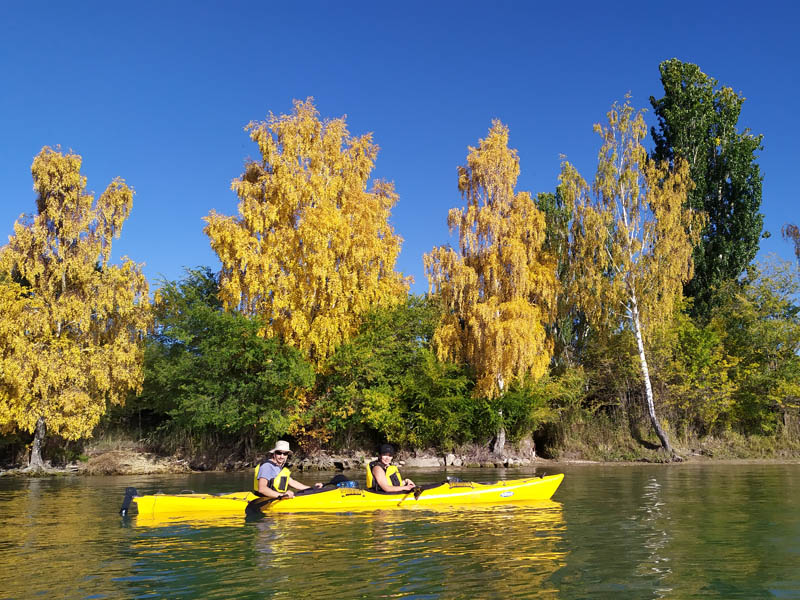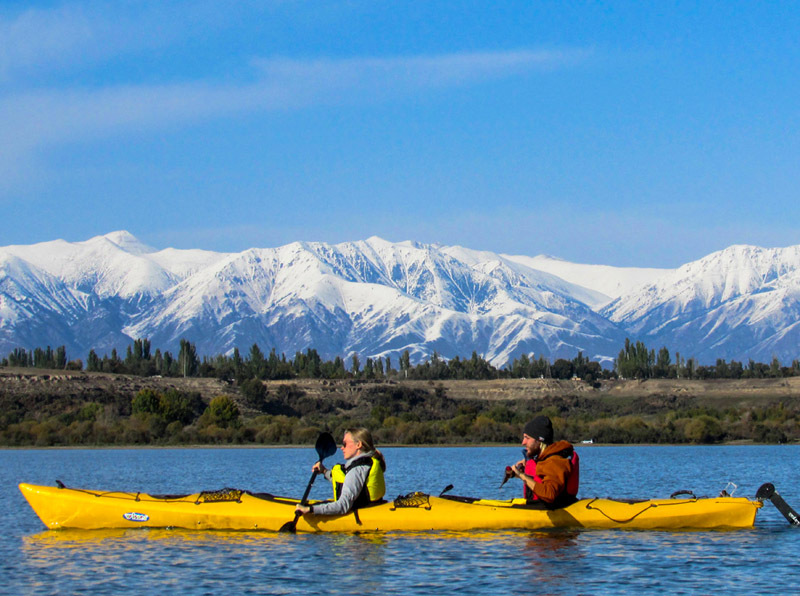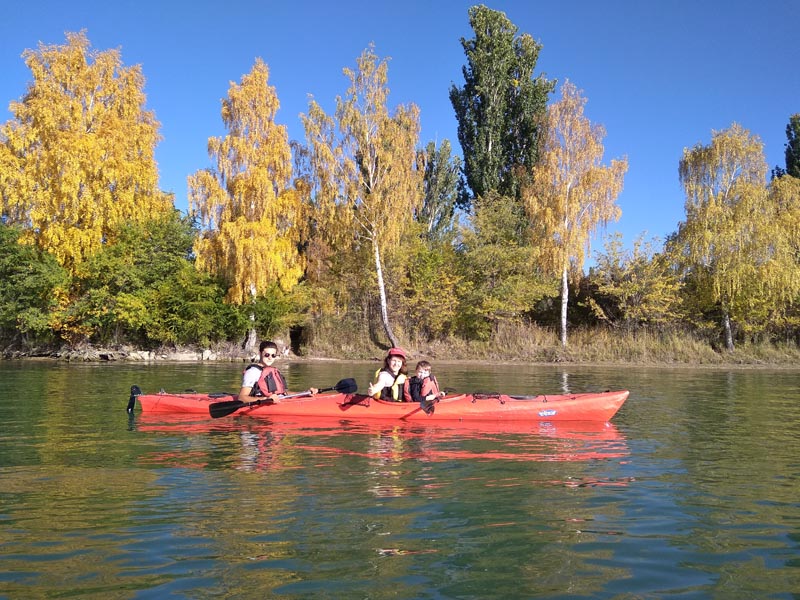 Winter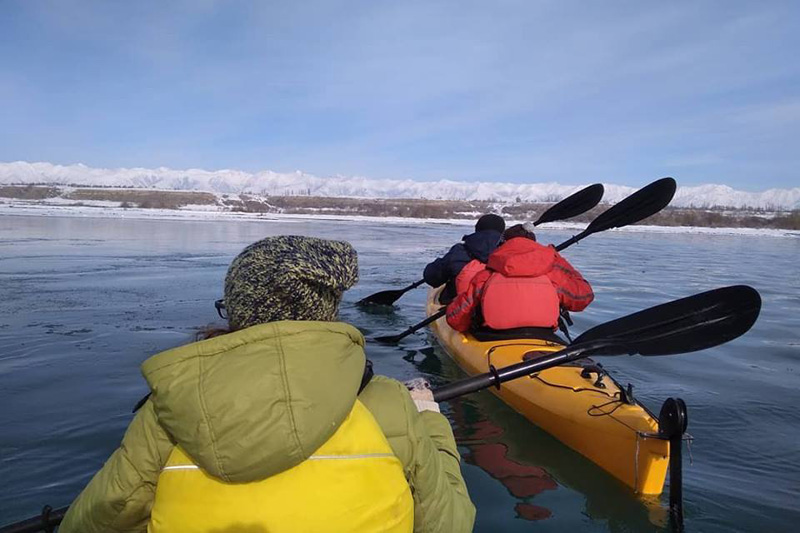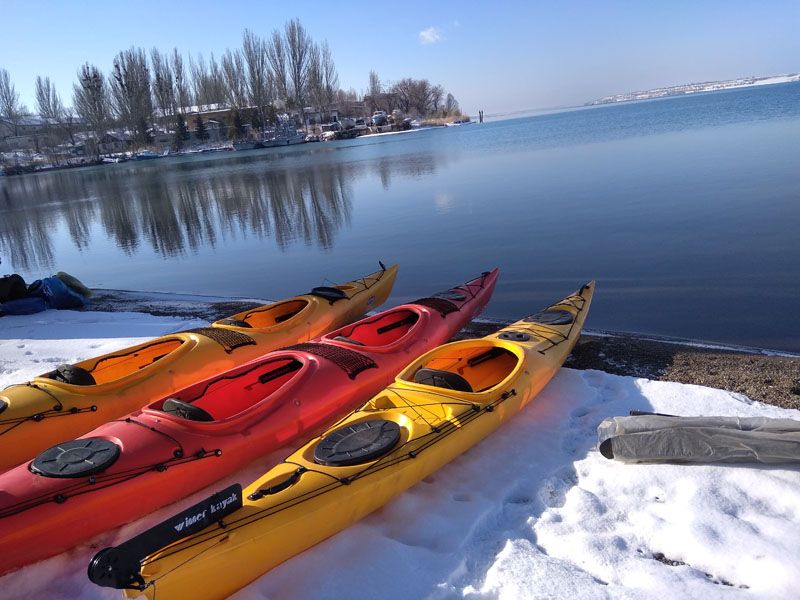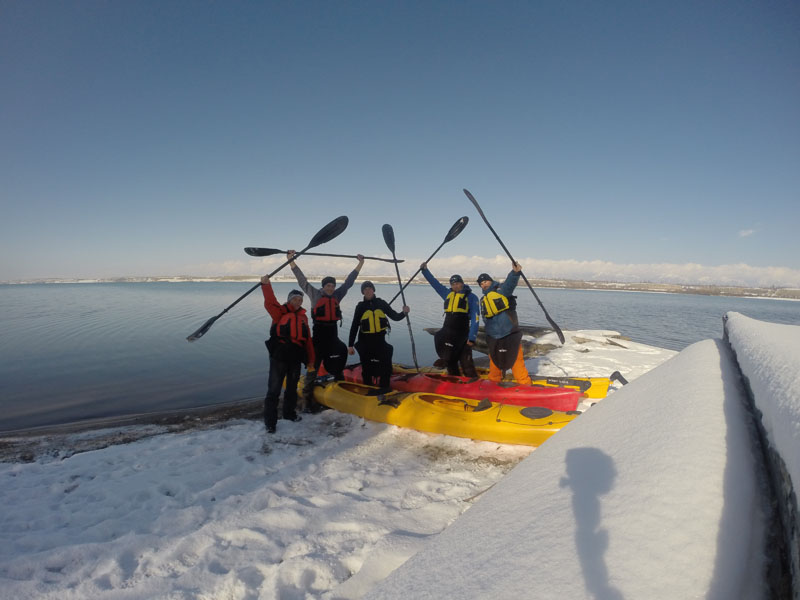 Kayak + bike, combined tour. Issyk-Kul, Kyrgyzstan. Kayaking Kyrgyzstan, Issyk-Kul
Two-day combined tour . The first day kayaking and overnight stay in tents on the shore, the second day bike ride on the shore of Lake Issyk-Kul.
---
---
Issyk-Kul kayaking,Kyrgyzstan. Mini tour on 4 kayaks for 8 km with a stop in the Jergalan river
---
Kayaking in winter on Issyk-Kul 2019, Kyrgyzstan
Kayaking In winter in Karakol
Winter holidays in Karakol . 5 reasons to go to Kyrgyzstan, Issyk Kul, Karakol, MIR 24 Channel .