Karakol paragliding
In the summer, paragliding flights in tandem are not yet performed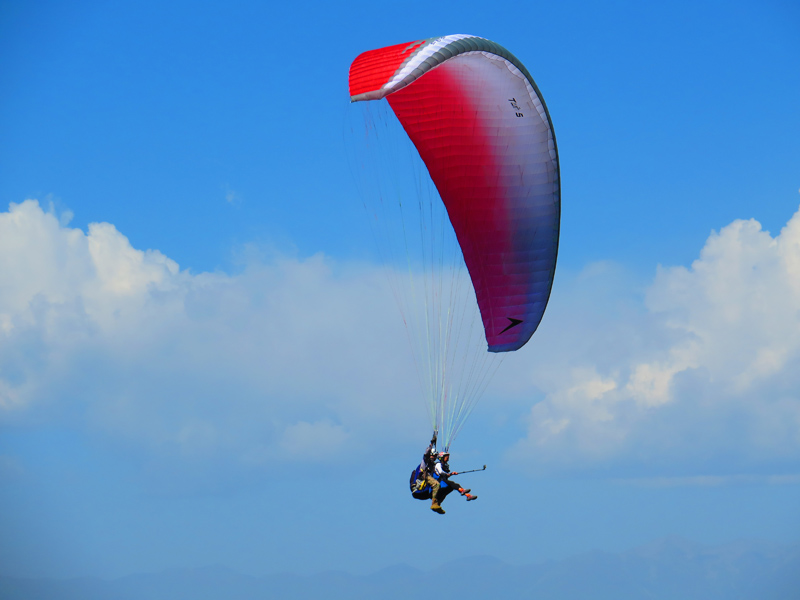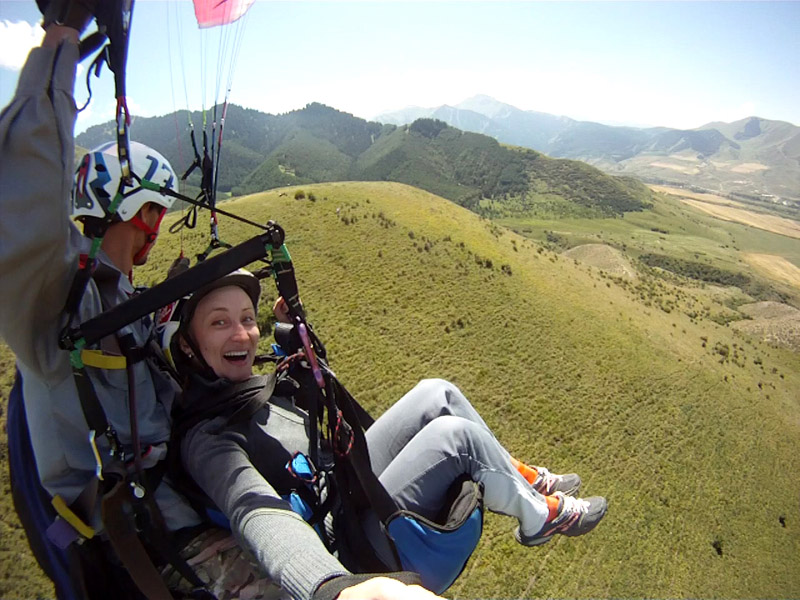 Tandem paragliding is fun and easy Karakol 
Tandem Paragliding in Bald Mountain is one of the most spectacular places in Issyk-kul region to paraglide; it is located 15 km from Karakol City. Bald Mountain is the site that we fly from most because of its location, and the stunning views of the Ak-Suu area.
Tandem paragliding is a great introduction into the sport, or just experiencing the joy of free flight. Flights last anywhere from 5-10mins, depending on the wind. 
Preparation:
1. Closed shoes - hiking boots are best, but running shoes are fine. No sandals, birkenstocks, or high heels - we will not be able to fly with you if you come with unsuitable shoes.
2. Long pants
3. Long-sleeved top (something warm)
4. We suggest bringing sunscreen as well
Additional Details:
Our driver can pick you up in Karakol City or you can come directly to Teplokluchenka (Ak -Suu Village) (you will be provided with directions to the flying point). Please remember that the best paragliding times are between 11 pm and 5pm.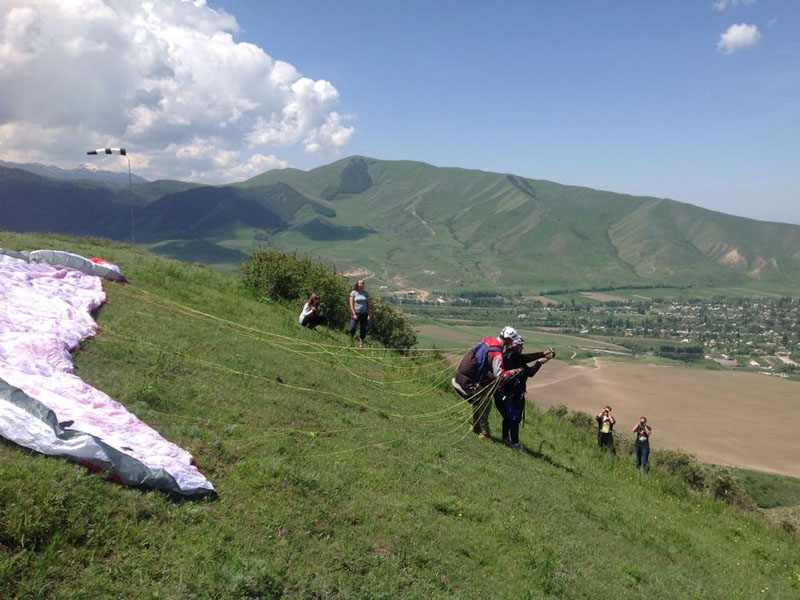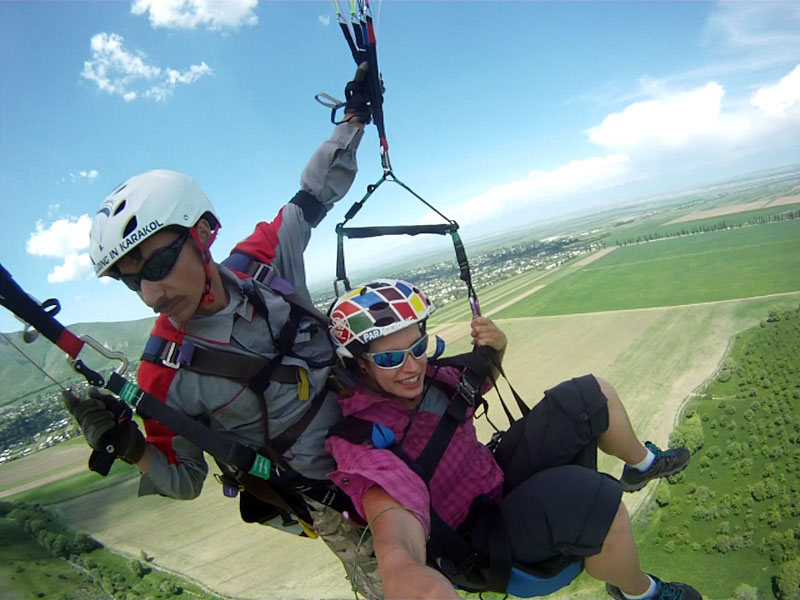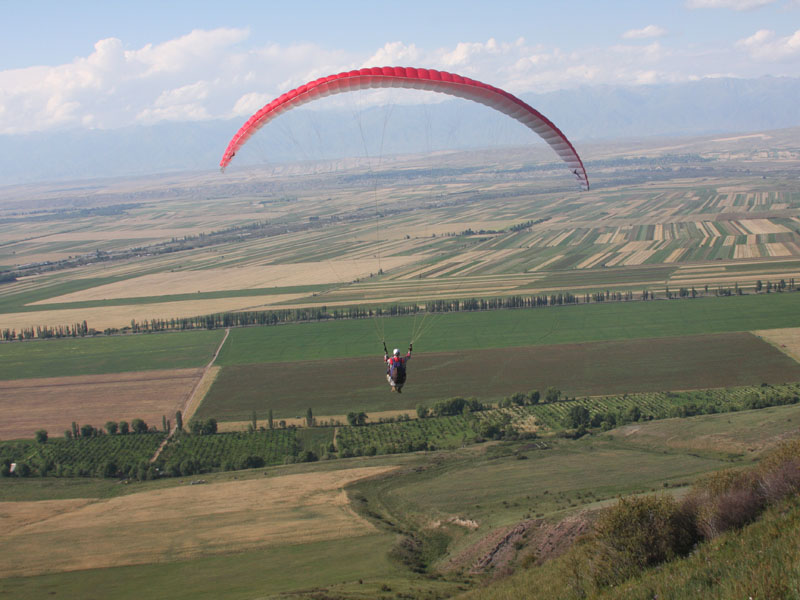 тел./wp.  +996555434753

http://www.facebook.com/sergey.troff 

@paraplan_karakol 
---
Karakol paragliding in winter the ski base Karakol